We are excited to announce the listing of STEEM/BTC, STEEM/ETH, and STEEM/USDT trading pairs on Huobi!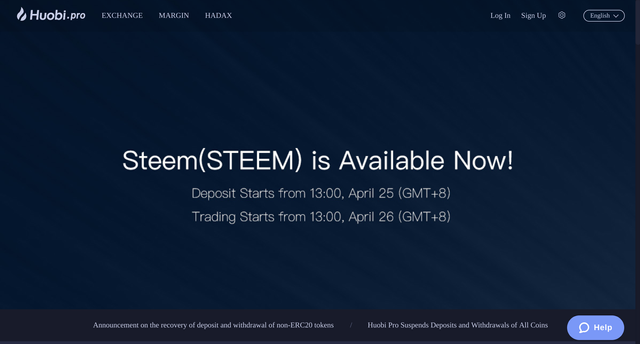 Huobi is a Chinese-based marketplace for digital assets that was founded in September 2013.
Huobi is one of the top marketplaces for digital assets in the world in terms of daily BTC trading volume.
Promotional Offer from Huobi: The following text comes from the team at Huobi. Steemit neither endorses or recommends any particular 3rd party marketplace for digital assets. Users should exercise caution when using any 3rd party product or service and perform their own due diligence.
All steemit.com users who sign up using this link and trade on Huobi Pro from 27th April 12:00pm to 26th May 12:00pm (GMT+8) will receive 50% off trading fees!
Trading fee discounts will be refunded to verified users' Huobi Pro account every Wednesday for the said promotion period above. Rebates will be refunded in equivalent USDT or transaction points, based on the original payment method (i.e. fees or points). Rebate computation will be done weekly (i.e. for the period until Sunday), and deposited only by the next Wednesday. For example: trade rebates from 27-29th April 2018 will be deposited latest by 2nd May 2018. The next period of computation is from 30th April to 6th May 2018 (deposited 9th May).
*Above promotion is subject to Huobi Pro's final interpretative decision. Huobi Pro reserves the right to disqualify any person who is known or suspected by Huobi Pro to be cheating or violating any rules and regulations set by Huobi Pro. With the exception of using POINT cards to pay for transaction fees or VIP users who enjoy discounted service fee, users who enjoy other special rate discounts are not eligible for the award.
Risk Reminder:
Investing in digital assets comes with high risks due to huge price fluctuations. Before investing, please have a full understanding of all the risks of investing in digital assets and be prudent of your own investment decisions.
Huobi.pro-Official Telegram Group
Only newly registered and verified users who sign-up using the above-mentioned link will receive 50% discount off trading fees during the promotion period.
Enjoy your trading on Huobi Pro!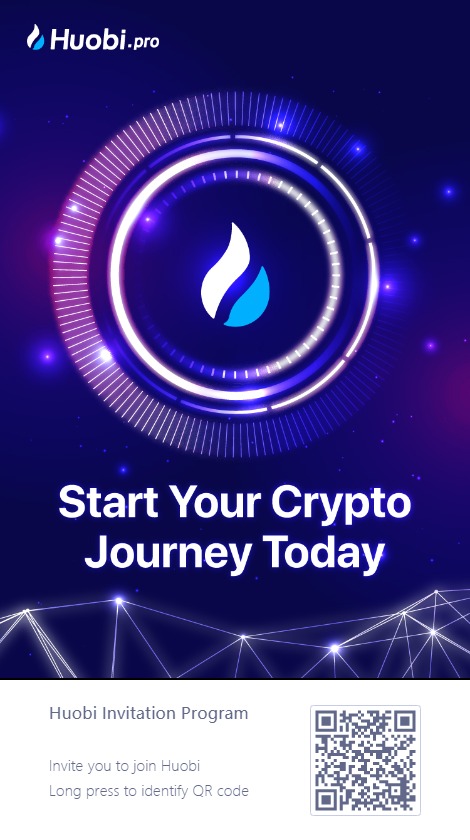 For more information and to register an account, please visit: huobi.pro.